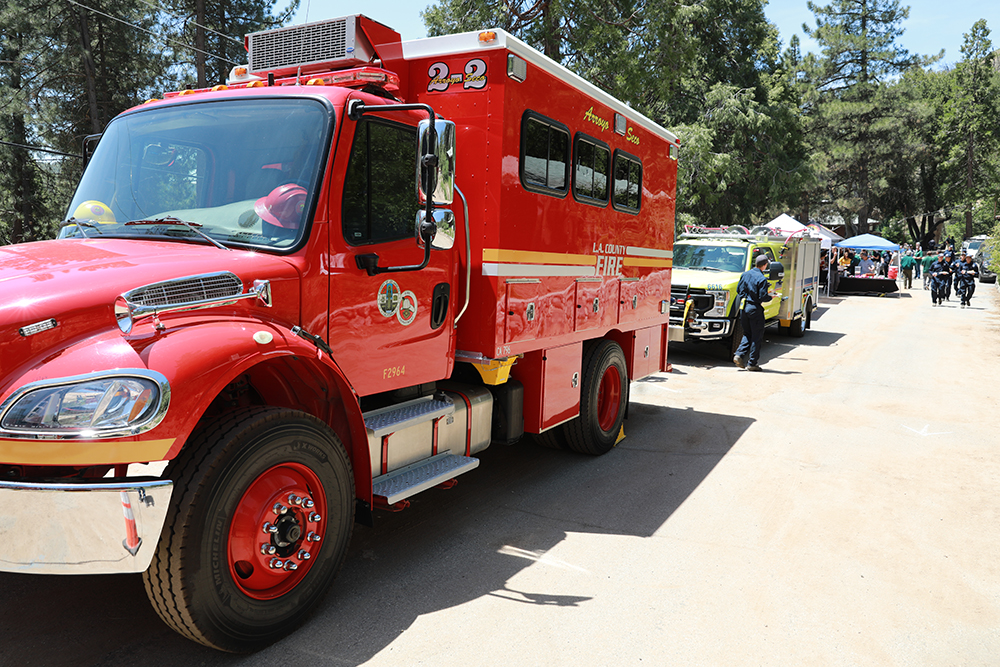 The Southern California Association of Foresters and Fire Wardens was born on a train somewhere between Seattle and Los Angeles in March of 1929. Frank E. Dunne, Santa Barbara County Forester, and Spence D. Turner, Los Angeles County Forester, were returning from a convention of the Western Forestry Association. During the long train ride they discussed the need for an organization which would be of benefit to the rank and file person who is engaged in wildland fire control. They also saw a need for improved interagency relationships.
Their discussions were not just passing conversation. This spark of an idea kindled into a flame of reality, and in just one month the Association was off to its beginning.
In his book "CALIFORNIA GOVERNMENT and FORESTRY-II" (1969). C. Raymond Clar writes:
In April 1929 the Southern California Association of Foresters and Fire Wardens was organized. County Forester of Los Angeles, Spence D. Turner and County Forester Frank E. Dunne of Santa Barbara were the responsible organizers. The first meeting was held in Santa Barbara Courthouse, and host Dunne was elected president. Several U.S. Forest Service officials were made members of the Board of Directors, as were W.H. Coupe, Ed Nelander, and Roger V. Wood of the Division of Forestry. The purpose of the organization was to "bring about a better and more efficient means of fire prevention, fire protection and watershed conservation." The members were to be "men actually charged with responsibility for the work." The personnel of all fire protection agencies involved with watershed protection were eligible members in the area including San Luis Obispo and Kern Counties and south to the Mexican border. The organization has continued much as it was originally organized and is active at the time of this writing.
The Board of Directors of the Southern California Association of Foresters and Fire Wardens is made up of representatives of the following organizations: Angeles National Forest, Cleveland National Forest, San Bernardino National Forest, Los Padres National Forest, Sequoia National Forest, Santa Barbara County, Ventura County, Los Angeles Fire Department, Los Angeles County, Orange County, CAL FIRE from San Luis Obispo County, San Diego County, Riverside County, San Bernardino County, Region Headquarters, and the Southern California Edison Company